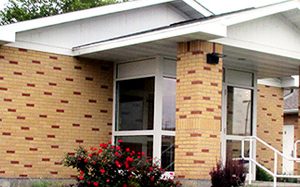 The Skill Mill offers individuals with a serious mental illness the opportunity to work in a supportive and therapeutic environment.
Clients of Sinnissippi Centers are given an opportunity to learn vocational skills, good work ethic, earn money, improve self-esteem, learn to work with others in a cooperative effort, and improve chances for future competitive employment.
Individuals are paid according to minimum wage or commensurate wage according to the Illinois Employment Standards set forth by the workshop certification.
The Skill Mill employees, under the direct supervision of a Rehab Services Supervisor, can provide services including but not limited to:
Office Skills
Collating
Shredding
Mailings—Newsletters, Brochures, etc.
Office Skills
Janitorial/Maintenance Duties
For additional information, please call (815) 284-6611, Extension 259.