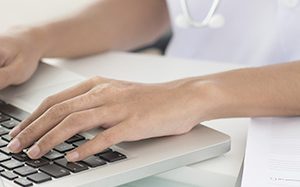 Available Positions at Sinnissippi Centers, Inc.
Interested in making a difference every day?  We'd love to meet you! 
Our organization is trauma-sensitive.  We welcome staff who are looking to work in an environment that embraces these concepts.
Sinnissippi Centers, Inc., is a community based behavioral healthcare center that has provided quality care to the Illinois residents of Carroll, Lee, Ogle and Whiteside Counties since 1966. Sinnissippi is a fully accredited behavioral healthcare agency by The Joint Commission. We're committed to bringing passionate and professional individuals to help us continue to provide the best care to our communities. If you think you're a good match to join our organization, please review the career opportunities below and submit your application.
Last Reviewed/Updated: January 24, 2020
Clinical Supervisor / Behavioral Health
Are you looking to do meaningful work that makes an impact in the lives of others? Are you interested in a professional atmosphere where you can continue to grow and learn new skills? If so, then Sinnissippi Centers has the position for you!
In this position you would be providing supervision to our Sterling, IL area office consisting of 6-7 clinical staff. In addition to supervisory responsibilities, this position does carry a caseload and client services as well. Emergency work and after hours on call (for additional compensation) is also a part of this job.
Qualifications: Candidates will have behavioral health treatment experience with a variety of diagnoses and ages. DASA/MRO experience is very beneficial. Position requires LCSW/LCPC and supervisory experience.
To learn more, go to our Indeed posting at: Clinical Supervisor / Behavioral Health
Recovery Home Specialist
We have a full-time opening at our Recovery Home for someone who is passionate about empowering the lives of others! This transitional residence for adult males provides a healthy and sober living environment for individuals participating in outpatient substance abuse services.
Directly supervise residents in recovery housing. Participate as a team member in the delivery of treatment services to clients and their families and to facilitate the issues of recovery into their daily living situations. Provide continuity of program services in an ethical, legal and moral manner within a safe and therapeutic environment, consistent with applicable regulatory and accreditation standards.
Qualifications: Full-time hours available for candidates who have an interest in substance abuse recovery support. IAODAPCA certification preferred but may be obtained within 2 years of employment.
Hours will vary and will include evenings and weekends.
$13.30+/hour dependent on qualifications.
To learn more, go to our Indeed posting at: Recovery Home Specialist
Apartment Support Staff / Full-Time & Part-Time
Are you looking for a job where you can help others? Where you can make a difference in someone's life? Then we would love to have you on our team!
Apartment Support Professionals make it their mission to ensure the comfort and safety of each client. They interact with high-functioning adults with mental illness who serve as their own guardians and spend day-in and day-out focused on helping their clients succeed. They see them at their best and at their worst. Their relationship is one of mutual respect and admiration.
Role of an Apartment Support Professional: Assist in activities of daily living skills and teaching activities; Medication monitoring; Assists individuals in the pursuit of recreational, social and community activities based on their preferences and individual plans.
Qualifications: High School diploma or GED, Experience in a helping role is required, Must be at least 21 years of age, Ability to pass criminal/registry background checks
Current opportunities:
Full-time position Dixon: First Shift / Part-time position in Dixon:  Second & Third Shift
 School-Based Mental Health Therapist
Are you a mental health therapist who loves working with children and adolescents? Would you thrive as part of an intensive, high-acuity, team-oriented school environment; working in tandem with guidance counselors, teachers and administrators to help meet the mental health needs of students where they are? If so, then this may be the ideal position for you! This position will work directly with parents assisting them in meeting the mental health needs of their children and developing healthy bonding relationships.
This position provides a great opportunity for a self-directed mental health clinician to make a significant contribution to the larger care team. Working as an independent health care provider, you'll play an integral role in our care teams by providing high-quality, cost-effective care to patients while working collaboratively within a multidisciplinary health team.
We are seeking a Clinic-Based Care Coordinator/Social Worker to:
Collaborate with other medical professionals in a fast-paced environment.
Provide brief evidence-based interventions.
Provide short, but intense follow-up.
Connect patients to resources.
Use outcome-based models to track patient improvement.
Required Skills, Knowledge, and Abilities:
Ability to maintain effective and professional relationships with patients and other members of the care team.
Comfortable working in a medical setting as part of a multi-disciplinary team.
Ability to effectively engage patients in a therapeutic relationship, when appropriate.
Experience with screening, assessing, and carrying out treatment plans for common mental health disorders.
Working knowledge of differential diagnosis of common mental health disorders.
Working knowledge of evidence-based psychosocial treatments for common mental health disorders.
Basic knowledge of psychopharmacology for common mental health disorders.
Familiarity with social/human service practices, confidentiality, and risk/malpractice issues within health care settings.
Qualifications: Master's Degree and demonstrated experience in the treatment of children, adolescents, adults and families; individually and in group modality required.
If you are ready to experience cutting edge behavioral health provision, please send your resume and cover letter to:
By Email (preferred):
By Mail:
ATTN: Human Resources – Sinnissippi Centers, Inc.
325 Illinois Route 2
Dixon, Illinois 61021
Fax: (815) 284-6642
Joint Commission accredited/drug free/EOE
---
Apply Now
Download Sinnissippi Centers, Inc. application documents here:
Microsoft Word
Adobe PDF
To download a free copy of Adobe Reader, please use the link below.
Get Adobe Reader.
---
If you want to receive notices when new positions come available, please fill out the form below: