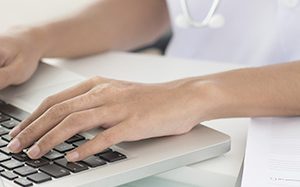 Available Positions at Sinnissippi Centers, Inc.
Interested in making a difference every day?  We'd love to meet you! 
Our organization is trauma-sensitive.  We welcome staff who are looking to work in an environment that embraces these concepts.
Sinnissippi Centers, Inc., is a community based behavioral healthcare center that has provided quality care to the Illinois residents of Carroll, Lee, Ogle and Whiteside Counties since 1966. Sinnissippi is a fully accredited behavioral healthcare agency by The Joint Commission. We're committed to bringing passionate and professional individuals to help us continue to provide the best care to our communities. If you think you're a good match to join our organization, please review the career opportunities below and submit your application.
Last Reviewed/Updated: May 1, 2020
Behavioral Health / Clinical Supervisor – LCSW or LCPC Required
Are you looking to do meaningful work that makes an impact in the lives of others? Are you interested in a professional atmosphere where you can continue to grow and learn new skills? If so, then Sinnissippi Centers Inc., has the position for you!
We hold our staff to high standards of excellence and are looking for someone who is up to the challenge of fostering a commitment to quality in all levels of the organization. Our staff are energetic and motivated and ready for your leadership.
In this position you would be providing supervision to our area office clinical staff. In addition to supervisory responsibilities, this position carries a caseload and performs client services as well. Occasional emergency work and after hours/on call (for additional compensation) is also a part of this position.
Qualified candidates will have behavioral health treatment experience with a variety of diagnoses and ages. SUPR/MRO experience is very beneficial.
Position requires LCSW/LCPC and supervisory experience.
Positions available in Sterling, IL and Dixon, IL area offices.
Job Type: Full-time                                     Salary: $45,000.00 to $60,000.00 /year
Family Support Specialist
Do you enjoy working with people and helping make a difference in their lives? If so, this job is just what you've been looking for! Make a difference in the lives of parents and children. Join the Sinnissippi Centers Team and support these families in building a new future.
Family Support Staff are responsible for weekly home visits, and case management for at-risk mothers and families. This position requires skills in parenting, budgeting, household management, behavior management and nutrition/health issues. Knowledge of local resources, abuse and neglect, substance abuse and domestic violence is necessary. Organization and attention to detail are important skills for this position.
Position requires a Bachelor's degree.
Flexible hours. Reliable vehicle is a must-mileage reimbursed.
Job Type: Full-time Salary: $14.00+ /hour
Apartment Support Professional
Are you looking for a job where you can help others? Where you can make a difference in someone's life? Then we would love to have you on our team!
Apartment Support Professionals make it their mission to ensure the comfort and safety of each client. They interact with high-functioning adults with mental illness who serve as their own guardians and spend day-in and day-out focused on helping their clients succeed. They see them at their best and at their worst. Their relationship is one of mutual respect and admiration.
Role of an Apartment Support Professional:
Assist in activities of daily living skills and teaching activities
Medication monitoring
Assists individuals in the pursuit of recreational, social and community activities based on their preferences and individual plans
Support people to achieve personal outcomes that characterize a high quality of life
Qualifications:
High School diploma or GED
Experience in a helping role is required
Must be at least 21 years of age
Ability to pass criminal/registry background checks
Apartment sites are staffed on a 24/7 basis so varying shifts are available.
Full time – Sterling – 1st & 2nd split shift position
Part time – Mount Carroll – 3rd shift position
Salary: $11.00 to $12.00 /hour
Client Insurance Specialist
Use your Accounts Receivable and medical insurance experience to assist with processing claims and ensuring that clients understand their plans. The claims for this position are almost 100% commercial and some Medicaid Managed Care.  The largest part of this role is researching unpaid and denied commercial claims.
Respond to phone call requests for benefits by evaluating and determining coverage for benefits based on the member's plan/client's benefit plan.
Respond to phone call inquiries regarding the processing of a claim.
Researches policy information and membership records to resolve issues.
Maintain quality and production standards as defined by client contract and/or management determination of need.
Manage time adequately to ensure proper turn around for all tasks such as customer service requests, follow-up, and audit feedback.
This position also does the credentialing for Medicare and commercial insurance.  Credentialing is not easy and is second largest part of the role with new clinicians, clinicians becoming licensed, new APNs and new doctors joining our team.
Teamwork is key to the success of our business and customer service skills are a must. We will provide training for our electronic record system but require prior insurance processing experience–preferably in a medical setting.
Job Type: Full-time                              Salary: $13.30 + DOE
Health Care Coordinator
This new position will provide primary health care coordination to individuals in the Lee/Whiteside county area who have elected IlliniCare health insurance coverage. Responsibilities include conducting home-based needs assessments and coordinating care for a variety of health needs such as primary care services, durable medical equipment, home health services, meal delivery, dental, vision, etc.
Successful candidates will have good customer engagement skills and a "can do" attitude. Experience with care coordination or healthcare systems is preferred. Position could be office based or home based and will require travel within a 2-3 county area.
Bachelor's degree and/or nursing license preferred.
Job Type: Full-time                              Salary: $36,000.00 to $40,000.00 /year
Community Support Team Recovery Professional
A Community Support Team aims to decrease hospitalization and crisis episodes for adults with behavioral health concerns and to increase community functioning by attaining recovery goals. This is an intensive level of service program in which at least 60% of services must be provided in the natural setting.
The ideal candidate would be able to apply a trauma sensitive, collaborative approach to clients' recovery. We use an electronic medical record so computer skills are a must.
This position works directly with those in recovery. Participate as a team member in the delivery of treatment services to clients and their families and to facilitate the issues of recovery into their daily living situations. Provide continuity of program services in an ethical, legal and moral manner within a safe and therapeutic environment, consistent with applicable regulatory and accreditation standards.
Qualifications: Full-time hours available for candidates who have an interest in substance abuse recovery support. IAODAPCA certification preferred but may be obtained within 2 years of employment.
Our benefit package includes health, life, dental & disability insurance, 401(k) match, and time off bank. Staff development is important to us! Joint Commission accredited.
Can you see yourself in this role? We'd love to meet you!
Hours will vary and will include evenings/weekends.
$13.30+/hour dependent on qualifications.
School-Based Mental Health Therapist
Are you a mental health therapist who loves working with children and adolescents? Would you thrive as part of an intensive, high-acuity, team-oriented school environment; working in tandem with guidance counselors, teachers and administrators to help meet the mental health needs of students where they are? If so, then this may be the ideal position for you! This position will work directly with parents assisting them in meeting the mental health needs of their children and developing healthy bonding relationships.
This position provides a great opportunity for a self-directed mental health clinician to make a significant contribution to the larger care team. Working as an independent health care provider, you'll play an integral role in our care teams by providing high-quality, cost-effective care to patients while working collaboratively within a multidisciplinary health team.
We are seeking a School-Based Care Coordinator/Social Worker to:
Collaborate with other medical professionals in a fast-paced environment.
Provide brief evidence-based interventions.
Provide short, but intense follow-up.
Connect patients to resources.
Use outcome-based models to track patient improvement.
Required Skills, Knowledge, and Abilities:
Ability to maintain effective and professional relationships with patients and other members of the care team.
Comfortable working in a medical setting as part of a multi-disciplinary team.
Ability to effectively engage patients in a therapeutic relationship, when appropriate.
Experience with screening, assessing, and carrying out treatment plans for common mental health disorders.
Working knowledge of differential diagnosis of common mental health disorders.
Working knowledge of evidence-based psychosocial treatments for common mental health disorders.
Basic knowledge of psychopharmacology for common mental health disorders.
Familiarity with social/human service practices, confidentiality, and risk/malpractice issues within health care settings.
Qualifications: Master's Degree and demonstrated experience in the treatment of children, adolescents, adults and families; individually and in group modality required.
On-Call Crisis Care Clinician
Seeking a quality focused individual to fill a current vacancy for an on-call, after hours/weekends Crisis Clinician in our integrated service system.
We are looking for a Mental Health Professional or person who has a Bachelor's Degree in a human services related field and is interested in being a mobile responder. Mobile responders provide on-site assessment of a person's mental health crisis and collaborate with other professionals to coordinate appropriate services throughout our region.
This is a part-time, on-call position, overnights and weekends. This is a great opportunity for supplemental income! This Crisis Care Clinician position provides crisis assessment, intervention and stabilization services for our community outside of Sinnissippi Centers regular hours of operation.
Educational Requirements: Have a minimum of a bachelor's degree in a relevant area of education or human services and a minimum of one year of experience of mental health. Master's Degree preferred. Spanish speaking a plus. Qualified candidates will be able to use computers in a treatment setting as we operate with an electronic medical record.
Primary Responsibilities: Respond to a designated secure location to assess individuals experiencing a mental health crisis, assess, and assist in safety planning. Conduct crisis assessments of all ages of clients with behavioral health issues. Focus on collaboration with consumer support and recovery-oriented structures. Assessments are completed in local emergency rooms, police departments, etc.
Location of Position: Home-Based/On-Call. General response expectation is 30-60 minutes to most locations serviced. This is not a remote position. Will require local residence within a limited distance parameter.
Job Type: On Call overnights/weekends; Current need is for Saturday hours 8 a.m. – 8 p.m.
Salary: $17.00 to $22.00 per hour
If you are ready to experience cutting edge behavioral health provision, please send your resume and cover letter to:
By Email (preferred):
By Mail:
ATTN: Human Resources – Sinnissippi Centers, Inc.
325 Illinois Route 2
Dixon, Illinois 61021
Fax: (815) 284-6642
Joint Commission accredited/drug free/EOE
---
Apply Now
Download Sinnissippi Centers, Inc. application documents here:
Microsoft Word
Adobe PDF
To download a free copy of Adobe Reader, please use the link below.
Get Adobe Reader.
---
If you want to receive notices when new positions come available, please fill out the form below: