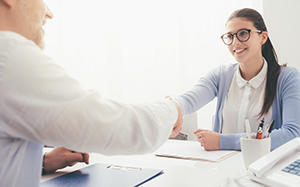 Your business depends on all individuals working at their best to be the most efficient. However, life struggles can and do affect work performance. The Employee Assistance Program allows employers to provide professional care to those employees whose job performance is, or may be, adversely affected by alcoholism, emotional difficulties, drug dependence, family discord or other personal problems.
The Employee Assistance Program addresses:
Family Conflict
Drug or Alcohol Abuse
Mental Health Issues
Anger Management
Other issues that an employee may be facing
Sinnissippi Center has designed its program to meet the following goals:
To provide counseling services to employees and their families, assuring accurate assessment and confidential treatment.
To increase productivity, heighten morale, decrease turnover and strengthen the bond between employer and employee.
To provide a management support tool for supervisors who have an employee with a performance problem.
To reduce costs related to the full spectrum of personal problems that affect employee attitude, attendance and productivity.
Sinnissippi Centers has an experienced, professional team dedicated to meet each client's needs. The Staff includes:
Mental Health Counselors
Addictions Counselors
Other Professional Staff
Please contact Sinnissippi Centers, Inc. for more information.