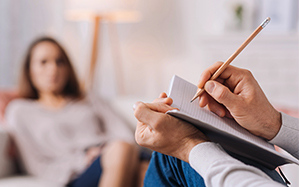 Sinnissippi Centers is dedicated not only to serving our clients, but also to maintaining a challenging, rewarding workplace for our employees. We promote a trauma-informed environment of client services and reinforce those same trauma-informed principles in our employment practices. We have designed our benefits and policies to support the goal of promoting a competitive and desirable employment experience. Our employee insurance package is one of the best in the field and offers health, dental, prescription, vision and life insurance.
We have a flexible Paid Time Off program that promotes staff choice in how time off is used. Our 401(k) retirement plan is the highlight of our benefits package and includes employer match and immediate full vesting. In addition to these benefits Sinnissippi Centers also provides education opportunities through internal CEU's and a federally funded loan repayment program.
We encourage and practice a promote from within environment. Our management style encourages employee input and feedback and our open door policies are practiced everyday throughout the organization. We have designed our salary system to compete with other similar agencies in Illinois. This wage and benefit package was designed to attract and retain the best human service professionals in the area and we seek only to improve our offerings in the future.
If you are ready to experience cutting edge behavioral health provision, please send your resume and cover letter to Sinnissippi's Human Resources Department:
By email:
By mail:
ATTN: Human Resources – Sinnissippi Centers, Inc.
325 Illinois Route 2
Dixon, Illinois 61021
Phone: (815) 284-6611
Fax: (815) 284-6642
The Joint Commission (TJC) accredited/non-smoking/drug free/EOE