24-hour Emergency Phone Number
(800) 242-7642
If you are in crisis please call our 24-hour emergency phone number listed above. 
This form is for general inquiries about Sinnissippi Centers and its programs and services.
If you are a client of Sinnissippi Centers and need to contact a staff member or if you would like to change or make an appointment, please contact us by phone using one of our office numbers below during business hours, listed below.
Office Locations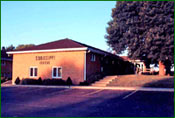 Dixon Office
325 Illinois Route 2
Dixon, IL 61021
Phone: (815) 284-6611
Fax: (815) 284-2834
Click here for the Google Maps Location
Hours:
Later services by appointment
Monday
8:00am - 5:00pm
Tuesday
8:00am - 7:00pm
Wednesday
8:00am - 5:00pm
Thursday
8:00am - 7:00pm
Friday
8:00am - 5:00pm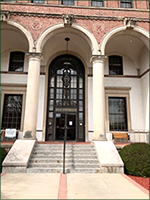 Freeport
524 W Stephenson
Ste. 340
Freeport, IL 61032
Phone: (815) 516-8898
Fax: (815) 516-8898
Click here for the Google Maps Location
Hours:
(office closes over the noon hour Monday-Friday)
Monday-Friday
8:00am - Noon, 1:00pm - 5:00pm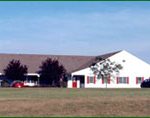 Mt. Carroll Office
1122 Healthcare Drive
Mt. Carroll, IL 61053
Phone: (815) 244-1376
Fax: (815) 244-3074
Click here for the Google Maps Location
Hours:
(office closes over the noon hour Monday-Friday)
Later services by appointment
Monday
8:00am - Noon, 1:00pm - 5:00pm
Tuesday
8:00am - Noon, 1:00pm - 5:00pm
Wednesday
8:00am - Noon, 1:00pm - 5:00pm
Thursday
8:00am - Noon, 1:00pm - 5:00pm
Friday
8:00am - Noon, 1:00pm - 5:00pm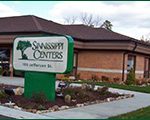 Oregon Office
100 Jefferson St.
Oregon, IL 61061
Phone: (815) 732-3157
Fax: (815) 732-3834
Click here for the Google Maps Location
Hours:
Later services by appointment
Monday
8:00am - 6:00pm
Tuesday
8:00am - 5:00pm
Wednesday
8:00am - 6:30pm
Thursday
8:00am - 5:00pm
Friday
8:00am - 5:00pm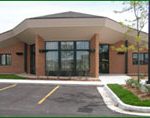 Rochelle Office
1321 North 7th Street
Rochelle, IL 61068
Phone: (815) 562-3801
Fax: (815) 562-4481
Click here for the Google Maps Location
Hours:
Later services by appointment
Monday
8:00am - 5:00pm
Tuesday
8:00am - 7:00pm
Wednesday
8:00am - 5:00pm
Thursday
8:00am - 7:00pm
Friday
8:00am - 5:00pm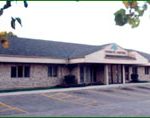 Sterling Office
2611 Woodlawn Road
Sterling, IL 61081
Phone: (815) 625-0013
Fax: (815) 625-0197
Click here for the Google Maps Location
Hours:
Later services by appointment
Monday
8:00am - 7:00pm
Tuesday
8:00am - 7:00pm
Wednesday
8:00am - 5:00pm
Thursday
8:00am - 7:00pm
Friday
8:00am - 5:00pm

Town Square Centre/Drop in Center
102 S. Hennepin Avenue
Dixon, IL 61021
(815) 288-1824
Click here for the Google Maps Location
Hours:
Monday
8:30am - 4:30pm
Tuesday
8:30am - 4:30pm
Wednesday
8:30am - 4:30pm
Thursday
8:30am - 4:30pm
Friday
8:30am - 4:30pm