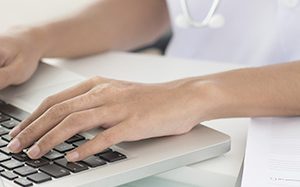 Available Positions at Sinnissippi Centers, Inc.
Interested in making a difference every day?  We'd love to meet you! 
Our organization is trauma-sensitive.  We welcome staff who are looking to work in an environment that embraces these concepts.
Sinnissippi Centers, Inc., is a community based behavioral healthcare center that has provided quality care to the Illinois residents of Carroll, Lee, Ogle and Whiteside Counties since 1966. Sinnissippi is a fully accredited behavioral healthcare agency by The Joint Commission. We're committed to bringing passionate and professional individuals to help us continue to provide the best care to our communities. If you think you're a good match to join our organization, please review the career opportunities below and submit your application.
Last Reviewed/Updated: November 1, 2019
Apartment Support Staff
Apartment Support Professionals make it their mission to ensure the comfort and safety of each client. They interact with high-functioning adults with mental illness who serve as their own guardians and spend day-in and day-out focused on helping their clients succeed. They see them at their best and at their worst. Their relationship is one of mutual respect and admiration.
Apartment Support Staff assist in activities of daily living skills and teaching activities, medication monitoring, assist individuals in the pursuit of recreational, social and community activities based on their preferences and individual plans, and support people to achieve personal outcomes that characterize a high quality of life.
Qualifications: High School diploma or GED, Experience in a helping role, Ability to pass criminal/registry background checks, and valid Driver's License.
Full-Time/Part-Time opportunity in Rochelle.
Salary: $10.98 /hour
Learn more at our Indeed posting here: https://employers.indeed.com/j#jobs/view?id=c92c73e523b3
Clinic-Based Social Worker/Care Coordinator
The qualified candidate will be working with youth, families, and adults in one of our area hospital clinic offices, providing effective treatment for individuals and families with emotional and behavioral health needs. This position provides a great opportunity for a self-directed mental health clinician to make a significant contribution to the larger care team. Working as an independent health care provider, you'll play an integral role in our care teams by providing high-quality, cost-effective care to patients while working collaboratively within a multidisciplinary health team. This role provides expert psychosocial assessment, brief targeted intervention, and individual therapy for social, emotional and environmental issues that impact client/family ability to optimally benefit from care.
Qualifications: Bachelor's degree and/or nursing license required; and previous clinical experience. $15.50+ dependent upon experience.
Learn more at our Indeed posting here: https://employers.indeed.com/j#jobs/view?id=e3f6e72349dc
Director of Quality Assurance/Corporate Compliance
Use your experience with quality initiatives within behavioral health to further the quality and compliance within Sinnissippi Centers.  This position will serve as a part of the agency's senior leadership team.  Duties and responsibilities will include reviewing state and federal regulations to ensure compliance.  This individual will lead audits and site visit activities.  Extensive experience with Medicaid, including managed Medicaid, will be necessary for success.
Qualifications: Requires Master's Degree in Human Service field and LCPC, LCSW or RN with 5+ years of progressively responsible compliance experience.
Learn more at our Indeed posting here:
https://employers.indeed.com/j#jobs/view?id=f17352b28d37
School-Based Mental Health Therapist
Are you a mental health therapist who loves working with children and adolescents? Would you thrive as part of an intensive, high-acuity, team-oriented school environment; working in tandem with guidance counselors, teachers and administrators to help meet the mental health needs of students where they are? If so, then this may be the ideal position for you!
This position will work directly with parents assisting them in meeting the mental health needs of their children and developing healthy bonding relationships.
Qualifications: Master's Degree and demonstrated experience in the treatment of children, adolescents, adults and families; individually and in group modality required.
To learn more, go to our Indeed posting at: https://employers.indeed.com/j#jobs/view?id=32aed16d5bdb
Behavioral Health Therapist – Dixon, Rochelle
Are you a self-motivated therapist looking for a full-time job where you can make a difference in someone's life? The Behavioral Health Therapist at Sinnissippi Centers, Inc. will provide individualized and group psychotherapy services to address a wide array of issues, including mental health, substance use, and trauma.
Qualifications: Master's degree is required. Licensure (LCPC/LCSW) is preferred. Experience with behavioral health with all ages is beneficial.
To learn more, go to our Indeed posting at: https://employers.indeed.com/j#jobs/view?id=ba4473209717 (Dixon)
https://employers.indeed.com/j#jobs/view?id=e3f7b73369de (Rochelle)
Behavioral Health Case Manager-Dixon
Case Managers will be responsible for assisting with various clinical and care management responsibilities within an office setting. They will have primary responsibility for a case load of clients comprised of individuals who are assessed as lower acuity, and who may be part of a step down plan to successfully complete services and/or be linked to ongoing community resources.
Case Managers will assist with other client related activities such as supportive counseling, engagement and intake enrollment, medication monitoring, community collaboration, skill teaching and general case management. They will carry a case load for which they will be responsible to provide ongoing services including updating and maintaining the IMCANs and Credible Plans. Case Managers will assist with medication monitoring appointments including gathering medication history from clients, obtaining client vitals, and communicating with the agency prescriber prior to and following the appointment.
If you are a quality focused, team oriented individual, we would like to meet you!
Qualifications: Bachelor's degree required. Behavioral health or medical setting experience is strongly preferred. Application information below.
Job Type: Full-time Salary: $36,000.00+ /year
Family Support Specialist
Do you enjoy working with people and helping make a difference in their lives? If so, this job is just what you've been looking for! Make a difference in the lives of parents and children. Join the Sinnissippi Centers Team and support these families in building a new future. Family Support Staff are responsible for weekly home visits, and case management for at-risk mothers and families. Organization and attention to detail are important skills for this position. Flexible hours. Reliable vehicle is a must-mileage reimbursed.
Qualifications: Bachelor's degree required. This position requires skills in parenting, budgeting, household management, behavior management and nutrition/health issues. Knowledge of local resources, abuse and neglect, substance abuse and domestic violence is necessary. Application information below.
Job Type: Full-time Salary: $14.25+ /hour
---
If you are ready to experience cutting edge behavioral health provision, please send your resume and cover letter to:
By Email (preferred):
By Mail:
ATTN: Human Resources – Sinnissippi Centers, Inc.
325 Illinois Route 2
Dixon, Illinois 61021
Fax: (815) 284-6642
Joint Commission accredited/drug free/EOE
---
Apply Now
Download Sinnissippi Centers, Inc. application documents here:
Microsoft Word
Adobe PDF
To download a free copy of Adobe Reader, please use the link below.
Get Adobe Reader.
---
If you want to receive notices when new positions come available, please fill out the form below: