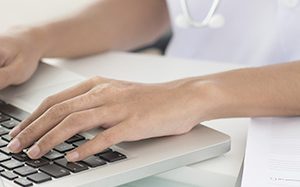 Available Positions at Sinnissippi Centers, Inc.
Interested in making a difference every day?  We'd love to meet you! 
Our organization is trauma-sensitive.  We welcome staff who are looking to work in an environment that embraces these concepts.
Last Reviewed/Updated: August 5, 2019
Come Grow with us!!
We are expanding to meet the increasing needs of our clients!
Community Support Team (CST)
We are excited to begin this new service for our clients with the highest needs!  A Community Support Team is comprised of at least 3 staff who work together to ensure that the high intensity needs of adults living with severe mental illness are met.  These positions operate outside of our offices performing at least 60% of their client activity in the community.  The majority of work will be spent ensuring that client needs related to shelter, food, medical care, behavioral health care and life skills development are being met.  If you are interested in one of these position, please contact us.  We are seeking the following staff:
CST Supervisor:  Master's Degree in Psychology, Social Work or related field or an RN.   (QMHP credentialed in the State of Illinois).  Will supervise 2-4 staff, provide client services, monitor program metrics and manage all other aspects of this essential program. ($50,000+/year)
At Risk Family Support (Dixon-FT)
Responsible for weekly home visits and case management for at-risk mothers and families. Requires skills in parenting, budgeting, household management, behavior management and nutrition/health issues. Knowledge of local resources, abuse and neglect, substance abuse and domestic violence. Organization and attention to detail are important skills for this position. Flexible hours. Reliable vehicle is a must-mileage reimbursed. Bachelor's degree preferred but not required. $13.50+ per hour based on experience.
Outpatient Therapist (Oregon- FT)
This full-time position will work with all ages of clients and families. Complete comprehensive assessments, develop treatment recommendations, provide individual and group therapy.  Experience with behavioral health crisis and trauma focused treatment interventions will be an asset for candidates for this position. Master's degree and licensure (LCPC/LCSW) is preferred. Experience working in a Medicaid funded behavioral health setting is preferred. $40,000+DOQ
Apartment Support Staff (PT)
Current opportunities
3rd shift in Dixon-PT; 12:00 a.m. – 8:00 a.m. 2 shifts per week (alternative Sat/Sun and Thurs/Fri)
3rd shift in Dixon-FT; 12:00 a.m. – 8:00 a.m. 5 shifts per week (every other weekend off)
2nd shift in Rochelle-PT; 4:00 p.m. – 12:00 a.m. 2 shifts per week (alternating Sat/Sun and Thurs/Fri)
3rd shift in Rochelle-PT; 12:00 a.m. – 8:00 p.m. 2 shifts per week (alternating Sat/Sun and Thurs/Fri)
Part-time opportunities are often available at our apartment sites in Dixon, Sterling, Rochelle or Mt. Carroll. Job duties include supportive interaction with high-functioning adults with mental illness who serve as their own guardians. Specific responsibilities may include skills teaching activities, supportive contact, medication monitoring and other special projects. Experience in a helping role is required. Apartment sites are staffed on a 24/7 basis so varying shifts are available.  $10.98+ per hour.
Medical Office Secretary
Full-time position available in our Dixon office. Greet clients, answer a multi-line phone, file medical records, monitor paperwork compliance and assist clinical staff with all aspects of excellent service to clients. Requires clerical experience in a confidential setting, good keyboarding skills and an excellent customer-focused attitude. Hourly rate of $11.00+ per hour based on experience. This position may also assist with coverage needs in any of our five offices as needs arise (mileage reimbursement provided). Hours are primarily day hours Monday-Friday and will include some evening coverage on Tuesdays and/or Thursdays.
---
If you are ready to experience cutting edge behavioral health provision, please send your resume and cover letter to:
By Email (preferred):
By Mail:
ATTN: Human Resources – Sinnissippi Centers, Inc.
325 Illinois Route 2
Dixon, Illinois 61021
Fax: (815) 284-6642
Joint Commission accredited/drug free/EOE
---
Apply Now
Download Sinnissippi Centers, Inc. application documents here:
Microsoft Word
Adobe PDF
To download a free copy of Adobe Reader, please use the link below.
Get Adobe Reader.
---
If you want to receive notices when new positions come available, please fill out the form below: