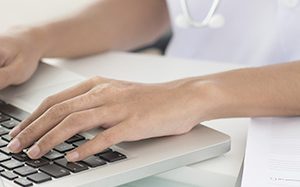 Available Positions at Sinnissippi Centers, Inc.
Interested in making a difference every day?  We'd love to meet you! 
Our organization is trauma-sensitive.  We welcome staff who are looking to work in an environment that embraces these concepts.
Last Reviewed/Updated: July 9, 2019
Come Grow with us!!
We are expanding to meet the increasing needs of our clients!
Behavioral Health Case Manager (Sterling)
This new full-time position will serve as an integral part of the behavioral health treatment team.  Working in conjunction with therapists, nurse practitioners, recovery support specialists, primary care providers, insurance companies, transportation providers and other essential service providers for our clients, these staff members will be the specialists of getting things done!  In this position you will use your problem solving ability, organizational skills, customer service experience and passion for making a difference. Positions require a Bachelor's degree in psychology, social work, education or other social service field or an unrelated degree and 2+ years working in the mental health field. Comfort working with computers is a necessary skill to be successful in this position.  $36,600+ dependent on experience.
School Based Therapist (and Dixon/Sterling–FT 12 month or School Year)
Expansion position!  Our largest area of growth over the past year has been within the schools in our 4 county area.  Our school based Therapist positions perform many of the same functions as do in-office staff but they work in area elementary, middle and high schools. This position requires a Master's degree. Licensure (LCPC/LCSW) is preferred.  Experience with behavioral health crisis and trauma focused treatment interventions will be an asset for candidates in these positions.  $40,000+ for 12 month positions.  Commensurate compensation available for professionals who prefer to work a standard school year or lesser hours over the summer.
Child and Adolescent Therapist (Dixon- FT)
Expansion position!  This full-time position will work primarily with children, adolescents and families. Complete comprehensive assessments, develop treatment recommendations, provide individual and group therapy.  This is an opportunity to make a difference that is often life-altering to a child.  Experience with behavioral health crisis and trauma focused treatment interventions will be an asset for candidates for this position. Master's degree and licensure (LCPC/LCSW) is preferred. Experience working in a Medicaid funded behavioral health setting is preferred. $40,000+DOQ
Apartment Support Staff (PT)
Current opportunities
3rd shift in Dixon; 12:00 a.m. – 8:00 a.m. 2 shifts per week (alternative Sat/Sun and Thurs/Fri)
2nd shift in Rochelle; 4:00 p.m. – 12:00 a.m. 2 shifts per week (alternating Sat/Sun and Thurs/Fri)
3rd shift in Rochelle; 12:00 a.m. – 8:00 p.m. 2 shifts per week (alternating Sat/Sun and Thurs/Fri)
Part-time opportunities are often available at our apartment sites in Dixon, Sterling, Rochelle or Mt. Carroll. Job duties include supportive interaction with high-functioning adults with mental illness who serve as their own guardians. Specific responsibilities may include skills teaching activities, supportive contact, medication monitoring and other special projects. Experience in a helping role is required. Apartment sites are staffed on a 24/7 basis so varying shifts are available.  $10.98+ per hour.
Medical Office Secretary
Full-time position available in our Dixon office. Greet clients, answer a multi-line phone, file medical records, monitor paperwork compliance and assist clinical staff with all aspects of excellent service to clients. Requires clerical experience in a confidential setting, good keyboarding skills and an excellent customer-focused attitude. Hourly rate of $10.98+ per hour based on experience. This position may also assist with coverage needs in any of our five offices as needs arise (mileage reimbursement provided). Hours are primarily day hours Monday-Friday and may include some evening coverage.
---
If you are ready to experience cutting edge behavioral health provision, please send your resume and cover letter to:
By Email (preferred):
By Mail:
ATTN: Human Resources – Sinnissippi Centers, Inc.
325 Illinois Route 2
Dixon, Illinois 61021
Fax: (815) 284-6642
Joint Commission accredited/drug free/EOE
---
Apply Now
Download Sinnissippi Centers, Inc. application documents here:
| | | | |
| --- | --- | --- | --- |
| | Microsoft Word | Adobe PDF | |
| |   |   | |
| | | | |
To download a free copy of Adobe Reader, please use the link below.
Get Adobe Reader.
---
If you want to receive notices when new positions come available, please fill out the form below: