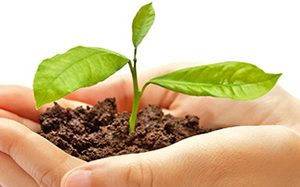 Individual Funds of The Sinnissippi Foundation
General Fund
General Fund donations are utilized to support all programs and activities of the Foundation, including community grants.
Caring to make a difference
The CARES Fund of the Sinnissippi Foundation is able to help individuals and families of Sinnissippi Centers when they are facing a trying time in their life. It could be a need of having to pay the rent, meeting the utilities need of the household so that it stays warm during the cold winter months, or providing help with paying a co-pay for medication. For those who receive assistance through the CARES fund, this help can make a monumental change in the course of their life.
So that they can be thankful too
The Holiday Food Basket Fund provides food items during the holidays to Sinnissippi Centers' clients and families in need. Through the Foundation, food baskets are delivered during Thanksgiving, Christmas and Easter.
Providing a foundation for the future
The Client Holiday Celebrations Fund helps to provide a special holiday focused event for clients tailored to each of our five main offices: Dixon, Mt. Carroll, Oregon, Rochelle, & Sterling. Past celebrations at our offices have included a holiday celebration, gifts of holiday items to those in need,  and other celebrations.
Persons interested in a donation of financial resources or their time may use the "donate now" feature on this page or may contact the Foundation.
The Sinnissippi Foundation
325 Illinois Route 2
Dixon, IL 61021
(815) 284-6611